Looks like this event has already ended.
Check out upcoming events by this organizer, or organize your very own event.
#sfbeta :: iOS Edition

Wednesday, May 8, 2013 from 5:00 PM to 10:00 PM (PDT)

San Francisco, CA
Who's Going
Loading your connections...
Event Details
Browsing on mobile/tablet? View #sfbeta photos, demos, and sponsors on our full registration page.

 About #sfbeta  
Welcome to #sfbeta, Silicon Valley's Legendary Startup Mixer.
Beloved by a global community of over 10,000 technology entrepreneurs, #sfbeta is a world-class startup gathering for the next generation of innovators.
Join hundreds of the Bay Area's leading technologists: founders, makers, hackers, designers, media professionals, #twitterati, investors, dealmakers, and more.
Enjoy pitches and pints without the PowerPoint: our uniquely open, presentation-free format allows maximum time for socializing, demoing, and networking.
Meet a record-setting 16 startups, each fitting this event's iOS theme, will demo live throughout the night, around the venue. 
Held in the heart of San Francisco at 111 Minna Gallery, #sfbeta is a zesty tradition that celebrates the people and ideas of Silicon Valley. Come join us!
[All photo credits: @photo]
SFBeta 2013 at 111 Minna Gallery from Vertascale on Vimeo.
 #sfbeta Team 
 #sfbeta Headline Sponsors 

PayPal Developer supports developers worldwide in seamlessly integrating PayPal into their websites and mobile apps. Using PayPal's APIs, businesses can accept payments from more than 123 million active accounts spanning 190 markets and in 25 currencies around the world. PayPal is the faster and safer way to get paid.

Grio is a San Francisco software development studio offering elegant, high-quality internet and mobile software solutions. With more than 100 projects completed, and clients including Google, Stitcher, and League of Legends, consider Grio for your next project.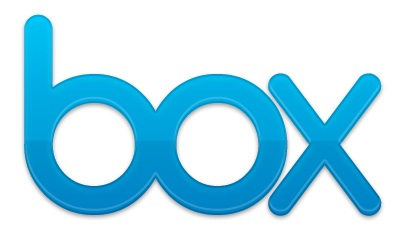 Box provides more than 14 million users with secure cloud content management and collaboration. Box allows personal and commercial content to be accessible, sharable, and storable in any format from anywhere.

To sponsor #sfbeta, email christian perry at perry@betaltd.org.
 #sfbeta Hiring Sponsors 
New! #sfbeta proudly features the following startups and the amazing career opportunities they offer. To become a Hiring Sponsor and announce your openings to the #sfbeta community, sign up above!
| | |
| --- | --- |
| | Telly is a social video network with over 8 million members, currently adding 500k downloads per month. We are a mobile-first company looking to build the largest network for video discovery. Think there's room for more than just YouTube in the video world? So do we. Currently hiring for mid and senior level iOS developers. |
| | Nuzzel is looking for talented engineers who are passionate about social media and online news curation.  |
| | Gigwalk, a mobile work marketplace (think oDesk on top of mobile) is hiring designers and developers. Check us out: gig.sc/gigjobs  |
|   | AVANT, LLC is seeking experienced front-end developer contractors in SF. Contribute to producing games, mobile and other innovative products. JQuery / JS / CSS / AS3. |
 #sfbeta Microsponsors 
 #sfbeta iOS Startup Demos 
Photo Startups
| | |
| --- | --- |
| | Pixt lets you create and share photo walls with your friends. Whether for a birthday party, a dinner party, a club night, a baseball game, or a concert, capture and curate your experiences through Pixt. Pixt is on the web, and recently launched their iOS app. |
|   | Clashot represents an online and mobile platform for photographers, both professional and amateur, where they can publish photos taken with mobile devices, discuss the latest captured events, and even earn royalties on photos uploaded to the site. |
Digital Publishing Startups
| | |
| --- | --- |
| | Zite is your intelligent magazine that helps you explore your passions and discover new interests. Available as a free app on major mobile platforms, Zite is headquartered in San Francisco with offices in Vancouver, British Columbia. Zite is a wholly-owned subsidiary of CNN. Discover. Explore. |
| | Mimetic Books is the easy, fast, and inexpensive self-publishing platform for iPad and Nook. Simply provide the pictures, text, and design, and we'll build you a custom book app to sell directly to readers. |

eCommerce & Shopping Startups
| | |
| --- | --- |
| | Slice keeps track of everything you buy online. Track packages automatically, store e-receipts together, and get notified of price drop opportunities that will save you money. Slice is a free app for iOS, Android, and web. |
|   | Mavatar is a smart shopping cart that searches for coupons on items in your cart and applies them automatically. Users can also shop with one cart across retailers and save all their items in one place, save items to wishlists, and share coupons with friends. Mavatar is a free app for iPad and web. |
|   | VigLink is a content monetization company, helping publishers and app developers monetize outblound clicks to over 30,000 merchants. VigLink can deliver an important additional revenue source from where your users spend the majority of their time and attention: your content. |
Social Networking Startups
| | |
| --- | --- |
| | Bizzabo helps professionals discover new business opportunities at conferences and events, while enabling event organizers to promote their event and engage directly with their attendees through curated mobile app experiences. Join the #sfbeta group on Bizzabo. |
| | OpenLabel puts a public label on over a billion barcoded products, giving mobile users and organizations an easy way to instantly exchange all the pros and cons of that product at the moment it really matters. |

Spanish-Language Startups
| | |
| --- | --- |
| | Interesante is an interest discovery engine for the US Latino community, focused on media, lifestyle and fashion. Interesante delivers customized information and recommendations in a format that accommodates and supports unique consumption patterns rooted in Latino culture and lifestyle. |
| | Tareasplus is Khan Academy for Latin America: an educational exchange where students connect with the best teachers from all around the world to learn, practice and test their knowledge with courses in the areas of math and science. |

Gaming Startups
| | |
| --- | --- |
| | Grio is a San Francisco software development studio, specializing in iOS and Android apps. We build apps for other companies, and have also built several mobile games which we plan to promote at #sfbeta.  |
| | LavaMind is a leading publisher of games and apps on the Web, iOS and Android. LavaMind's games and apps have been played by millions of people all over the world and won numerous awards. |

Lifestyle & Travel Startups
| | |
| --- | --- |
|   | Desti's iPad app helps you find exactly what you're looking for when planning a trip – by simply asking for it. Desti uses artificial intelligence to sift through thousands of places and find you the best matches – including accommodations, attractions, activities and dining spots, all beautifully presented and immediately available at the swipe of a finger |
| | Nudge is the mobile app that gently pushes you into action. Nudge helps you make the most of your time, lead your optimal life, and discover the world around you. Nudge is launching the newest version of its app at #sfbeta. |
| | Chef Sleeve brings the iPad into the kitchen with a customized line of cutting boards, kitchen stands, and biodegradable plastic sleeves. Are you a passionate foodie who uses the iPad like a cookbook? If so, Chef Sleeve is for you. Save 15% with the code CHEFATSFBETA. |
#sfbeta will feature 15+ startup demos breaking new ground on iOS, from new apps to new infrastructure. Startups: Apply to demo.
 #sfbeta Community Partners 
 Theme, Venue, Format, and Afterparty  
Theme: iOS Edition
#sfbeta pays tribute to iOS, the greatest mobile OS in the world. We're featuring startups whose work pushes the iPad & iPhone to new heights.
Whether you're launching a killer app, or building a delightfully awesome platform, show it to the world at #sfbeta: Apply to demo now!
Venue: 111 Minna Gallery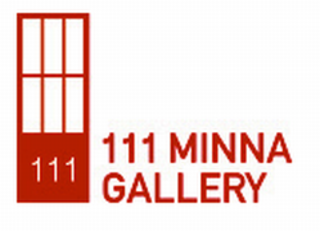 #sfbeta takes place at the legendary 
111 Minna Gallery
, located in the heart of SoMa at the corner of 2nd St. & Minna St.
111 Minna is featuring the following drink specials on the evening of #sfbeta:
$4 drafts of beer; $6 call drinks; $2 off all wine selections.
Event Format & Schedule
#sfbeta is an open-ended startup mixer designed to maximize opportunities for socializing, pitching, demoing, and networking. As such, there are no interruptions or presentations during the event. Startups and sponsors exhibit at tables across the venue, and throughout the night. #sfbeta has a loose schedule as follows:
5:00 PM: Doors open to the public
8:00 PM: Demoing officially ends. Afterparty begins. (Get the afterparty location.)
9:00 PM: Doors close at main venue (111 Minna)
10:00 PM: Doors close at Afterparty
Afterparty: The Follow-up Lounge (Sponsored by Grio)
#sfbeta is expanding its event format by introducing the Follow-up Lounge, a two-hour afterparty taking place from 8 to 10 PM, right after the main event. The Follow-up Lounge is a great place to reconnect with people you meet throughout the evening. Get the Afterparty venue location on Bizzabo.
 #sfbeta Pre-Event Networking Options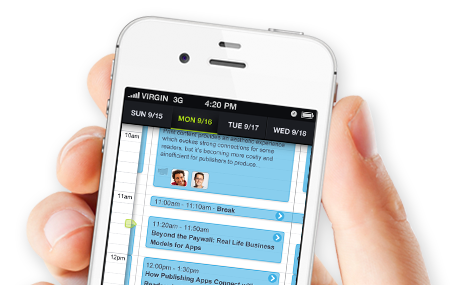 When can you start networking and connecting with #sfbeta attendees? Right now.
Join our community on Bizzabo, the mobile app for event communities. Bizzabo is an #sfbeta demo and partner. Now you can meet other attendees in the palm of your hand, days and weeks before doors open.
Hungry for new connections? Join OMNOM, the #sfbeta LetsLunch group. LetsLunch helps people strengthen their network over the timeless joy of a shared meal.
Want to connect with us via social media? Follow and chat with @sfbeta on Twitter. When you chat with us, we chat back -- whether it's about a startup idea, a new announcement, or a new technology trend. Start a conversation with @sfbeta today!
 #sfbeta Policies & Protips 
• 21+ venue; no minors admitted. (Under 21? Consider joining OMNOM, our LetsLunch group, to network with #sfbeta members outside of an age-restricted venue.)
• Tickets are non-refundable, but can be transferred to another person or another event.
• There are no formal presentations or talks. Instead, startups give demos at tables across the venue, throughout the night, whilst networking and socializing occurs everpresently.
Need-Blind Ticketing Policy:
#sfbeta is accessible to students, bootstrapped founders, and low-income individuals, for whom we offer free and reduced-price tickets on the honor system. For a free ticket use the discount code "free" and for a 50% discount use the code "half".
Declaration of Inclusiveness:
#sfbeta is a progressive space that's open to all. We encourage everyone -- particularly women, veterans, students, people of color, people of all education backgrounds, people of all nationalities, pagans/polytheists/Pastafarians, people with autism/Asperger's, and people of all sexual orientations, gender identities, and ages -- to participate and attend.
#sfbeta Protips:
Attending #sfbeta for the first time? Looking to make the most of the event? Unsure what to do once you arrive? Follow these protips to maximize the chance of an awesome experience:
Meet at least three demos. #sfbeta curates some of the most exciting, up-and-coming startup demos in Silicon Valley. Make a goal of connecting with as many as you can.
When in doubt, walk up to someone and say hello. #sfbeta is designed for serendipitous connections. When unsure what else to do, find someone who's not talking to anyone, say hello, and introduce yourself.
Instead of asking "what can you do for me?," ask, "how can I help?" The best relationships often begin with a friendly, proactive gesture. When you're meeting someone new, offer help freely, and consider what you can do without expecting anything in return.
Treat others with peace, love, unity, and respect. And remember to listen! Engage with other people's ideas, companies, and perspectives before jumping in with your own.
Tweets are the new business cards. Instead of swapping cardboard rectangles at the end of a conversation, ask, "may I tweet about you now?" and do so with your smartphone. Include the person's handle, along with the #sfbeta hashtag.
Engage in political discourse. The Supreme Court's historical Citizens United ruling grants corporations (thus, startups) with the same rights to political speech as individuals. That means that your startup is now a collective political agent, with the power to endorse candidates, propose policy, and fight for civic ideals. As a startup, what are your political values?
Always be yourself. Rather than approaching networking from a methodology of work, approach it with an open mindset of serendipity and joy. Eschew self-censorship; instead, act naturally and speak freely. Talk to people genuinely, go off script, and share what you're passionate about. 
Browsing on mobile? View attendee list on our full site.
Attendee List
Sort by:

Date

|

First Name

|

Last Name
When & Where


111 Minna Gallery
111 Minna Street


San Francisco

,

CA

94105


Wednesday, May 8, 2013 from 5:00 PM to 10:00 PM (PDT)
Add to my calendar